Locke Chiropractic
At Locke Chiropractic Clinic, our focus is both preventative care and the treatment of pre-existing conditions. We offer three stages of care for all of our patients—relief, curative and prevention. Relief Corrective Preventative Recovery is often not permanent but requires a life time of management. Once a patient's condition has normalized we recommend that periodic spinal checkups with Locke Chiropractic become routine. This stage of treatment may also include adjunctive care including therapeutic massage, exercises and stretches.
Testimonials
I've been here four times. They have a traction table that is mild and relaxing, body loosening. Nick Locke is a very knowledgeable Dr. who doesn't over treat and is very fair to people on Medicare. I had a pretty painful neck injury, and right off the bat he wanted to avoid big adjustments due to already bulging disk and 2 impinged joints. He treated it carefully and effectively. Front desk staff very nice.
Paul S.
I have my life back!
Dr. Locke not only adjusted my back to get me out of pain, he also showed me all of the things that cause back pain/ help heal back pain. The first time I went to see him about 5 months ago, I was struggling to even bend over. Slowly but surely I'm back to my normal self. I'm so thankful for this practice. I have my life back!
The front staff is always really friendly & makes sure to maximize insurance benefits.
My entire family goes to this practice and we LOVE their work.
Jessica S.
Meet Dr. Locke,
Dr. Locke is a proud Oregonian and a native to the Tualatin area. He studied exercise science and wrestled NCAA at Pacific University of Oregon. He later received a bachelors in human biology and a doctorate degree in chiropractic. Dr. Locke is a  Certified Chiropractic Sports Physician, CCSP, and is dedicated about serving Tualatin, West Linn and Wilsonville community and the local high schools and college sports teams.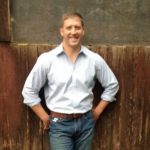 Meet Dr. Wong,
Dr.  Wong is a native Portlandian. At University of Portland, he received a Bachelor's in Biology and obtained his doctorate in Chiropractic at Western States Chiropractic College.  He has specialized in trauma and work rehabilitation. Dr. Wong now lives with his two small children and wife in Tualatin.